North East Synthetic Turf is located in Clinton, MA. We proudly service Acton as well as the many surrounding towns and all of New England. We are New England's premier synthetic turf, astro-turf, artificial lawn waterless grass, athletic field turf, backyard putting green, portable putting green, and fake grass supplier. Not only do we supply the area with top-quality synthetic turf products, but we also install them. Our product is the pinnacle of the industry, our installations are customized, our customer service is second to none and our prices are better than you'll find anywhere. Please contact us at  (877) 938-9320 with any of your synthetic turf questions and needs.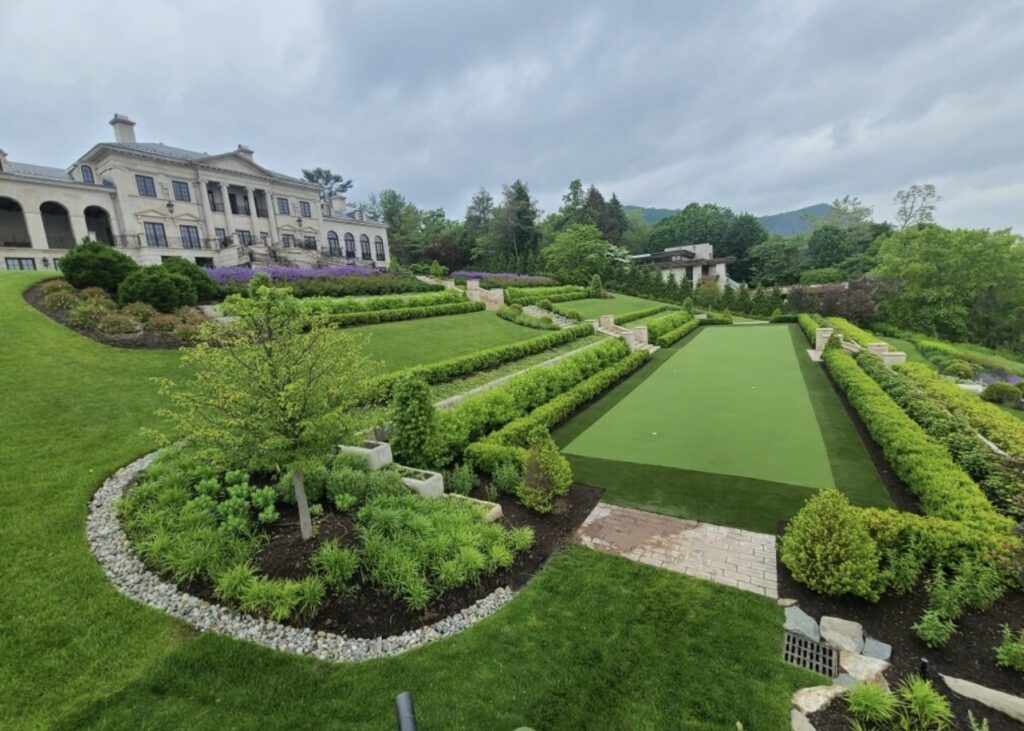 Backyard Putting Green Installation in Acton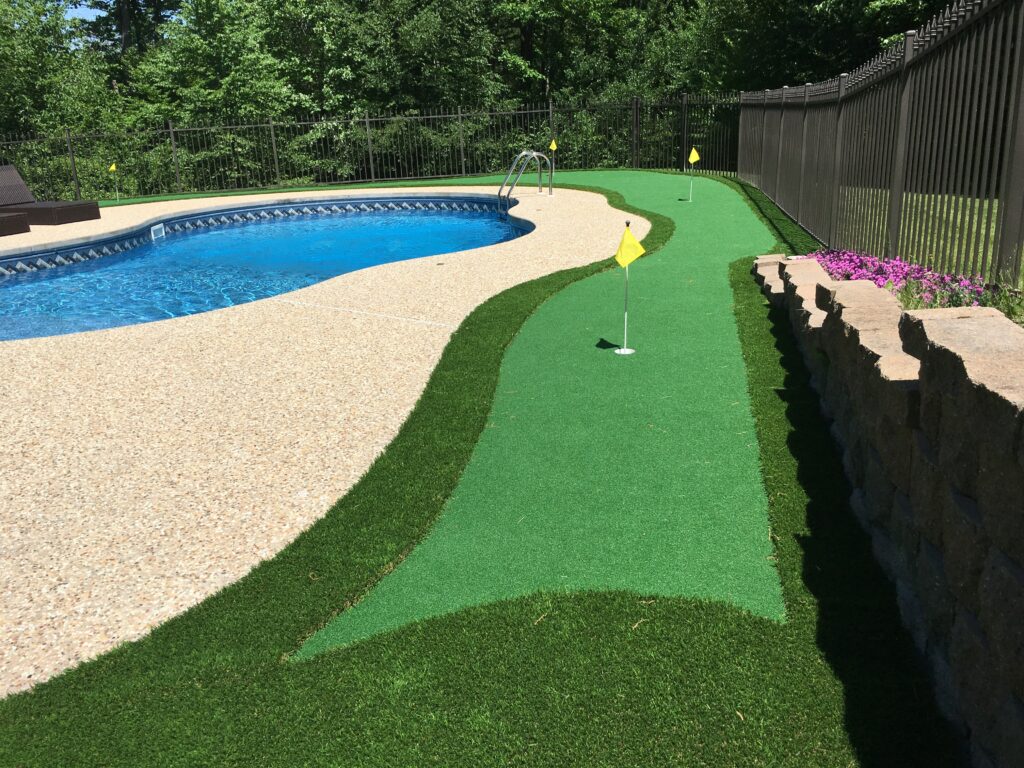 One of the things we are known for is our beautiful putting green design and installation services. From small single hole in a backyard or side yard to a design that complements your other outdoor areas including pools, walkways, and patios. Whatever you are interested in, we would be happy to provide quotes. A putting green is a great investment into spending time unwinding after work or playing a game with your family and friends at the annual summer BBQ. For more information about putting green installation services in Acton and the surrounding areas, please give us a call today.
Get A Custom Putting Green Installation Quote For Acton
Waterless Grass & Synthetic Turf Installation in Acton
If you live in the Acton area and are looking to install turf for either your home or your business, we would be happy to help. Our team designs, installs, and replaces yards throughout Acton and the surrounding towns. We also provide turf that is especially designed for pet owners. Dogs love turf because turf means no fleas, ticks, or muddy paws. Plus turf is non-toxic, easy to clean, and easy to maintain. Compared to a traditional yard, turf can even be more environmentally friendly. Turf eliminates the needs for harmful pesticides as well as mowing and maintenance that can cause pollution. For more information on turf installation services, please use the form above or give us a call.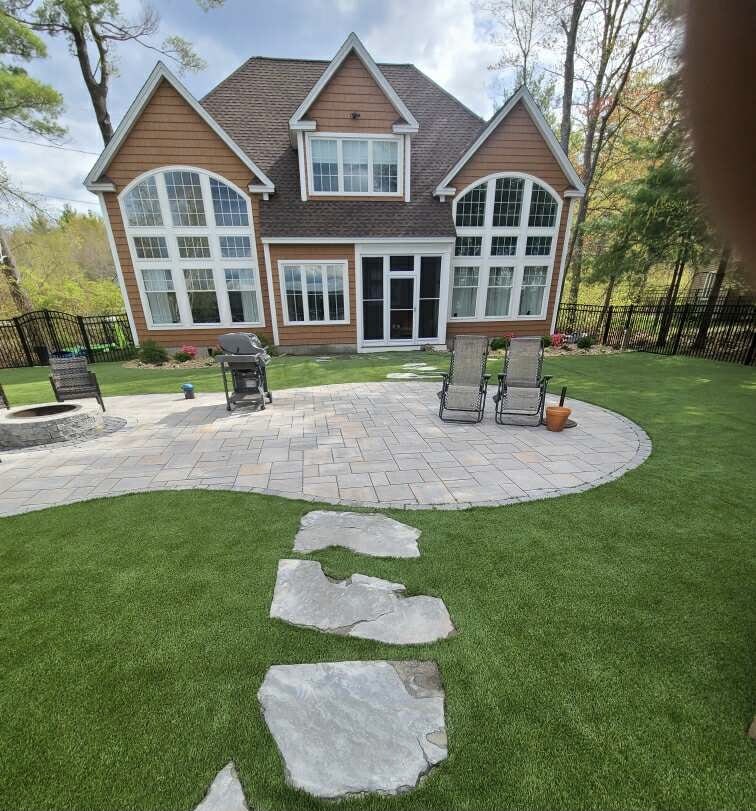 Athletic Turf Installation For Gyms & Sports Stadiums in Acton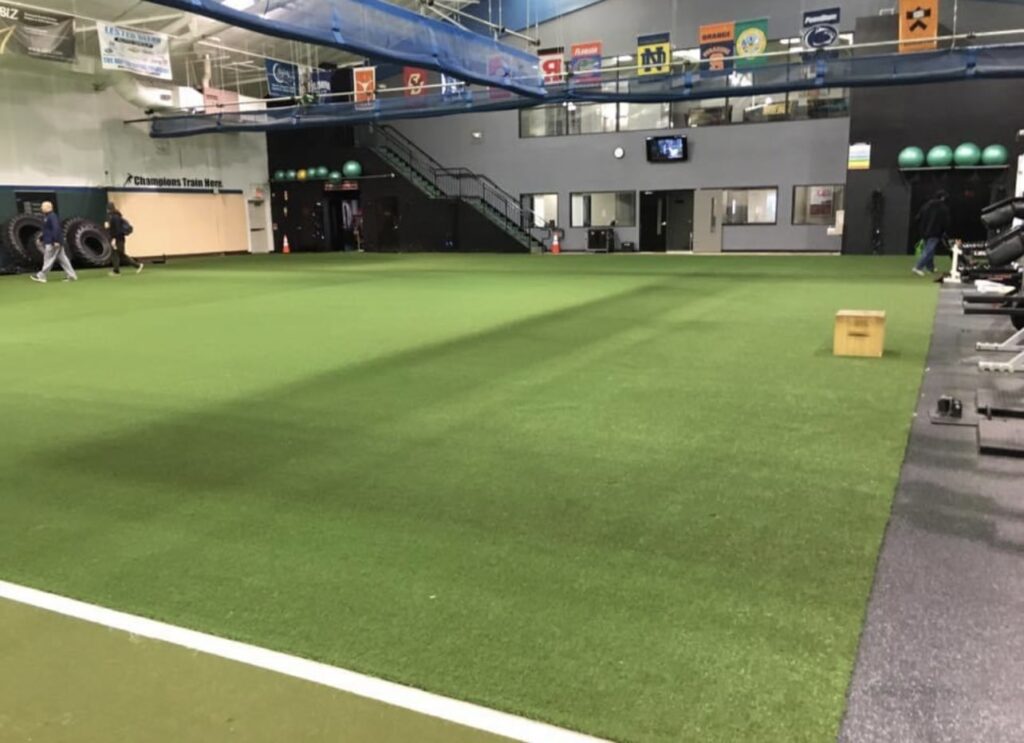 If you have seen any new football stadium go up in the past few decades you have probably noticed that it uses turf. This is because turf provides a consistent play experience where there are no worries about indents, mud, or other issues that could cause injury or make it harder to play the game. That is why many residential fields and commercial gyms and athletic facilities use turf nowadays. We provide indoor and outdoor turf installation services. If you are interested in turf for your property, please give us a call today for more information. 
Get A Free Quote on Turf Installation in Acton
Give us a call today at 978-360-1828 for a free quote on turf installation in Acton. Whether you want a putting green, waterless grass, or athletic turf, we would be happy to provide our years of experience designing unique and beloved turf fields.