Situated 7 miles west of downtown Boston, Newton MA is a sophisticated town with a central location. The proximity into the city is ideal as it's a speedy drive into Boston and an even faster train ride. The residents of Newton own historical homes that offer unique curb appeal. This dynamic community is part of thirteen villages in the area including Newton Corner, Newton Highlands, Oak Hill and Newton Lower Falls.
Northeast Synthetic Turf provides indoor synthetic turf and waterless grass to both businesses and residences in Newton MA. As the premier synthetic turf company in the area, we quickly and professionally install athletic turf field as well as astro-turf. For those seeking a backyard putting green, this is our most common installation. We can customize any type of artificial lawn for your convenience and offer competitive pricing. So, if you are looking for indoor putting greens in Newton, contact us today.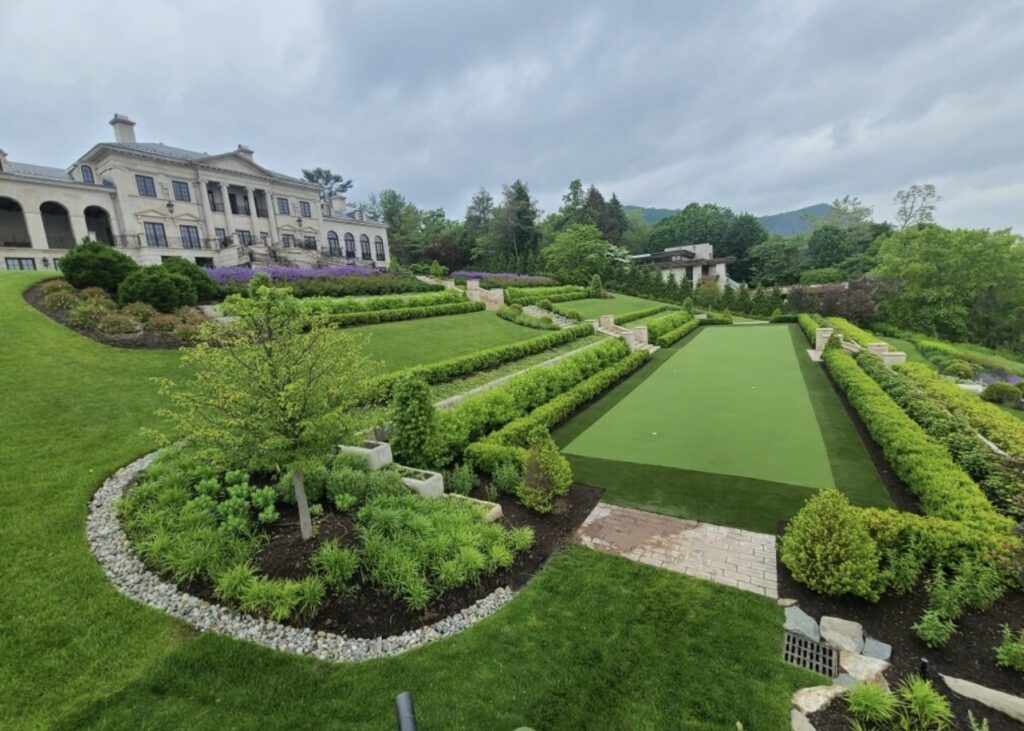 Backyard Putting Green Installation in Newton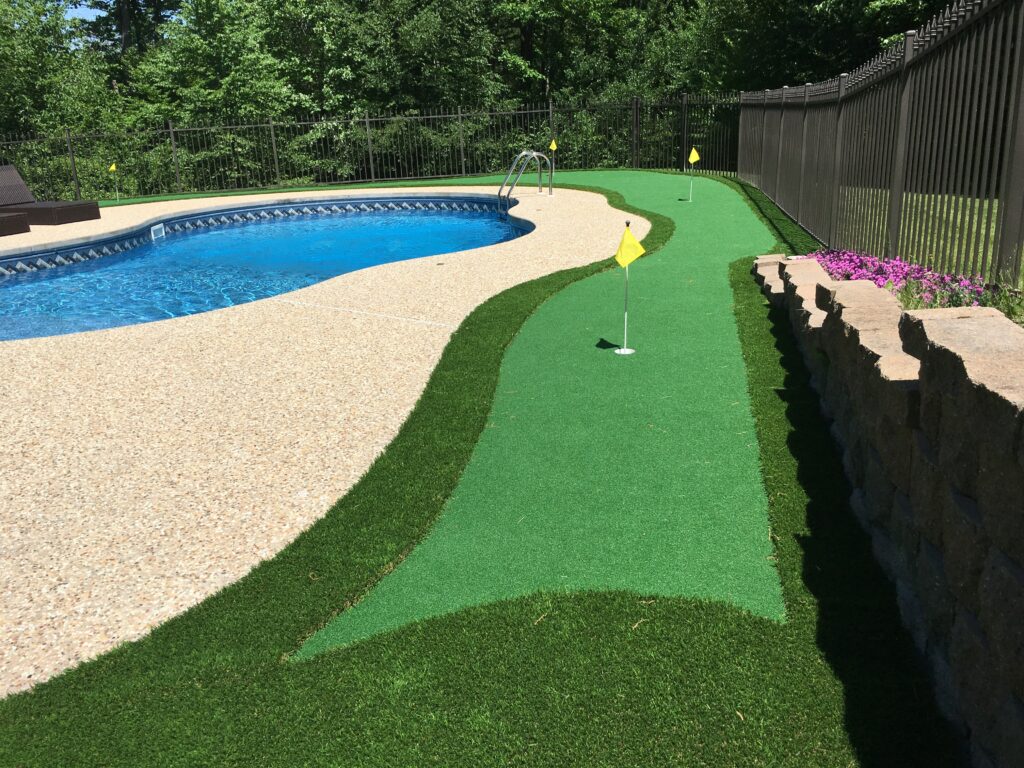 We are known for our amazing putting green designs and installations. We provide custom putting greens for clients throughout Newton and the surrounding towns. Whether you are golfing pro or a novice, there is nothing that beats working on your short game from the comfort of your own home. It is a perfect way to unwind after a busy work day or a fun game you can start with family and friends during the summer BBQ. If you are interested in having your own putting green, we would love to hear your thoughts. We design custom putting greens for spaces of all sizes including small strips that compliment your pool. patio, or other outdoor features. For more information give us a call. 
Get A Custom Putting Green Installation Quote For Newton
Waterless Grass & Synthetic Turf Installation in Newton
We install and design beautiful turf yards for homes and businesses throughout Greater Boston and Newton. This includes turf that can work with your existing landscaping features including stone walkways, patios, decks, and pools. We can bend our turf around your home's features to accent gardens, pools and other landscaping features. Many of our residential clients love combining our turf yards with a custom putting green to create another fun activity they can enjoy with family, friends, and guests. If you are interested in turf for your home in Newton or the surrounding towns, please contact us so we can discuss design, installation, and materials that we use.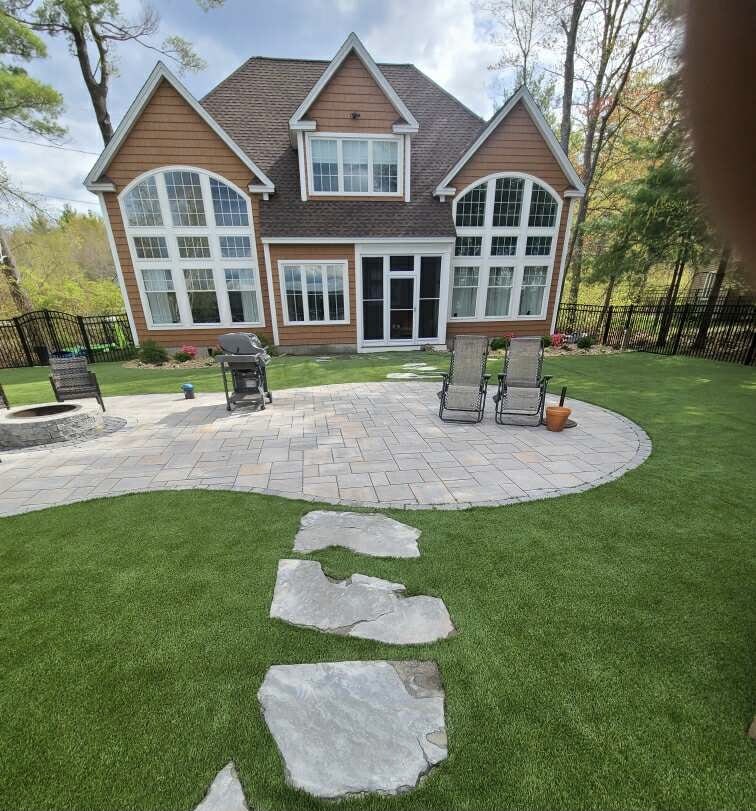 Athletic Turf Installation For Gyms & Sports Stadiums in Newton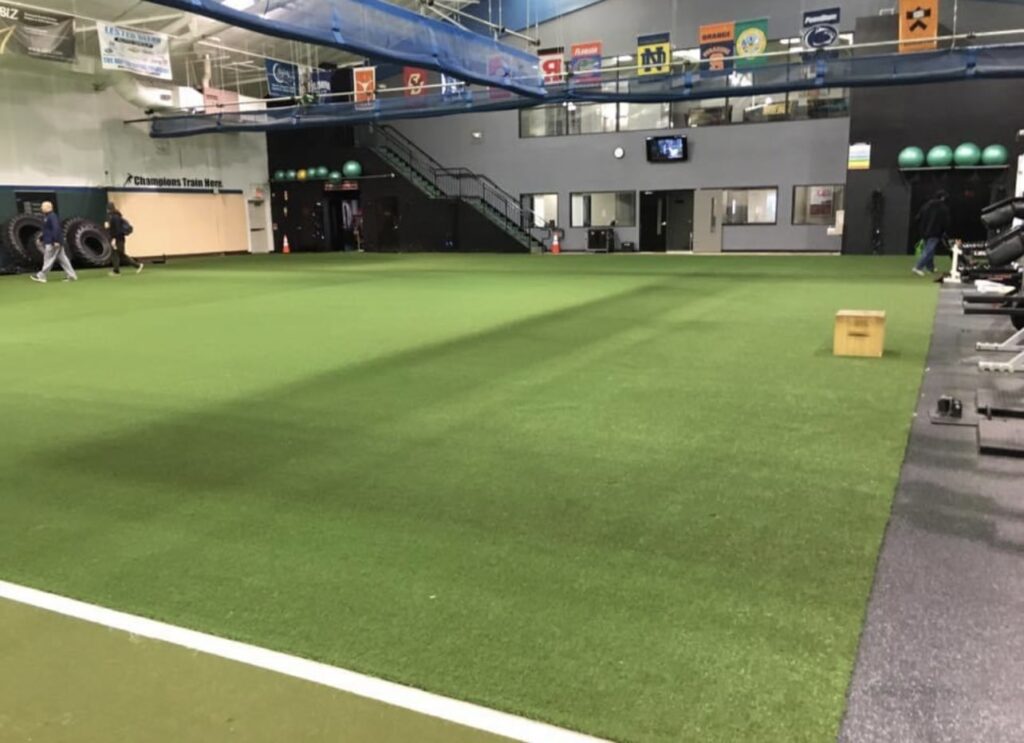 We work with gyms, colleges, high schools, and more to install beautiful indoor or outdoor turf. Turf has become a more and more common choice for athletic applications. Compared to a traditional lawn, it has many advantages. A regular soccer field can get rained out and muddy. Fields also frequently become uneven making it easier for players to trip. Additionally, turf can be installed indoors making it perfect for indoor sports and activities including mobility and strength training. If you own a property in Newton that is interested in turf installation, please give us a call. 
Get A Free Quote on Turf Installation in Newton
Give us a call today at 978-360-1828 for a free quote on turf installation in Newton. We would be happy to discuss materials, pricing, design features and more. From a simple small yard to a complex installation that makes use of the other landscaping sections of your home, we can help with all types of installations. For more information, please give us a call.