Fitchburg, MA is the third-largest city in Worcester County and is home to Fitchburg State University as well as 17 other public and private grade schools. Our team often travels to Fitchburg and the surrounding towns to help with turf installation. Whether we are simply providing a turf yard for a residential property, pet-friendly turf for a kennel, or one of our amazing putting greens, we are always happy to get to work on a new project. If you would like a quote for a turf project in your area please contact us at (877) 938-9320 with any of your synthetic turf questions and needs.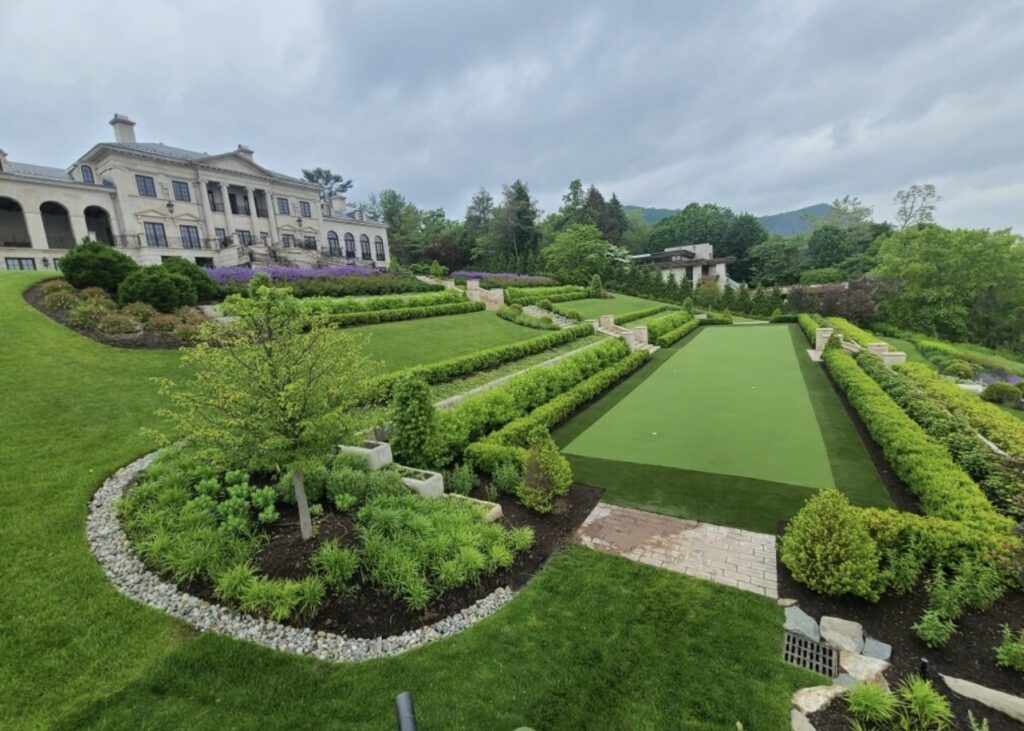 Backyard Putting Green Installation in Fitchburg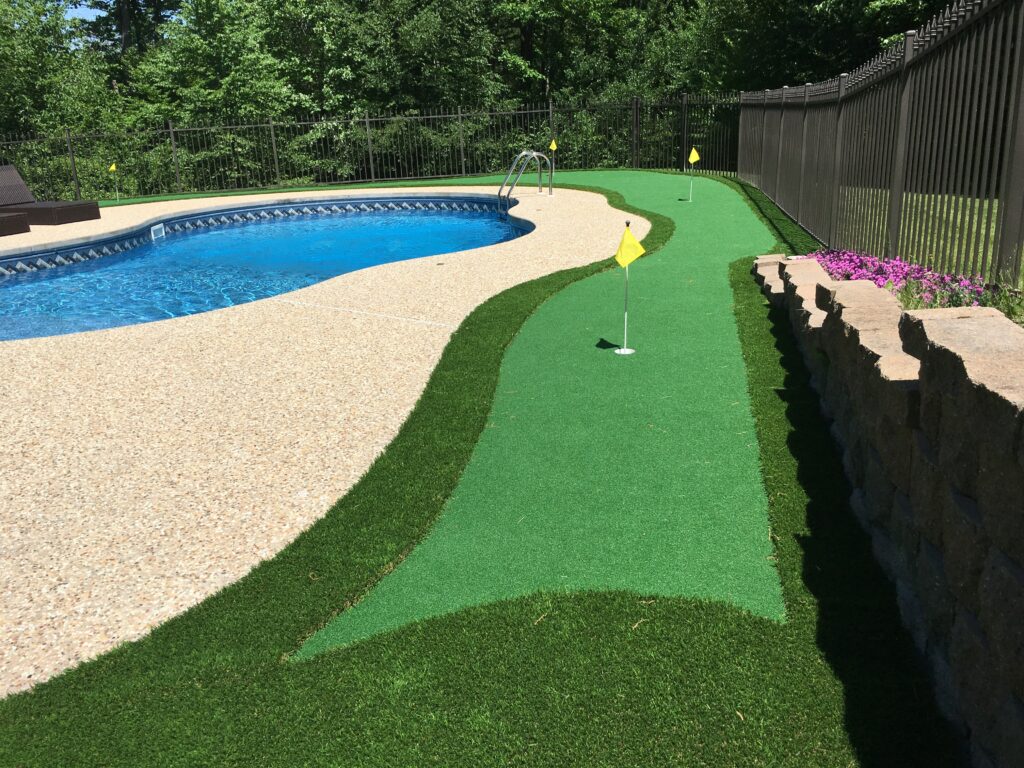 We handle all kinds of turf installation and repair projects, but our pride and joy is in putting green installations. For over 25 years we have been installing beautiful putting greens for homes throughout Massachusetts. Whether you are a golfer who wants to hone your short game, or you are just looking for a fun way to spend some time outside after work, there is no wrong reason to get a putting green installed at your home. If you live in the Fitchburg area, give us a call or visit our gallery for more information on our work. No matter the size of your property we can help you find the right putting green design and install it for you. 
Get A Custom Putting Green Installation Quote For Greater Boston
Waterless Grass & Synthetic Turf Installation in Boston
We install a lot more than just putting greens. Whether you are a homeowner, apartment building manager, or office owner, we can help with waterless grass installation in front of or around your property. Thousands of property owners install turf every year because it is low maintenance compared to a traditional yard. Additionally, it can even be better for the environment as it decreases the use of pesticides, herbicides, and pollution caused by maintaining a natural yard. Waterless grass is also perfect for outdoor pets. Not only does it prevent muddy paws, but it is easy to clean and isn't a home for fleas and ticks. We install K9 turf that is especially designed for dog owners.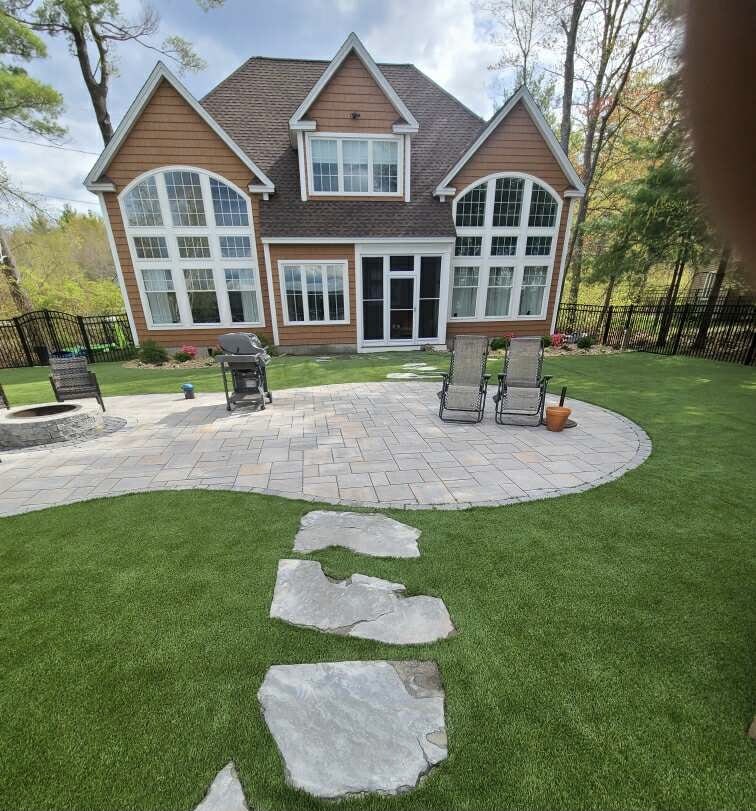 Athletic Turf Installation For Gyms & Sports Stadiums in Boston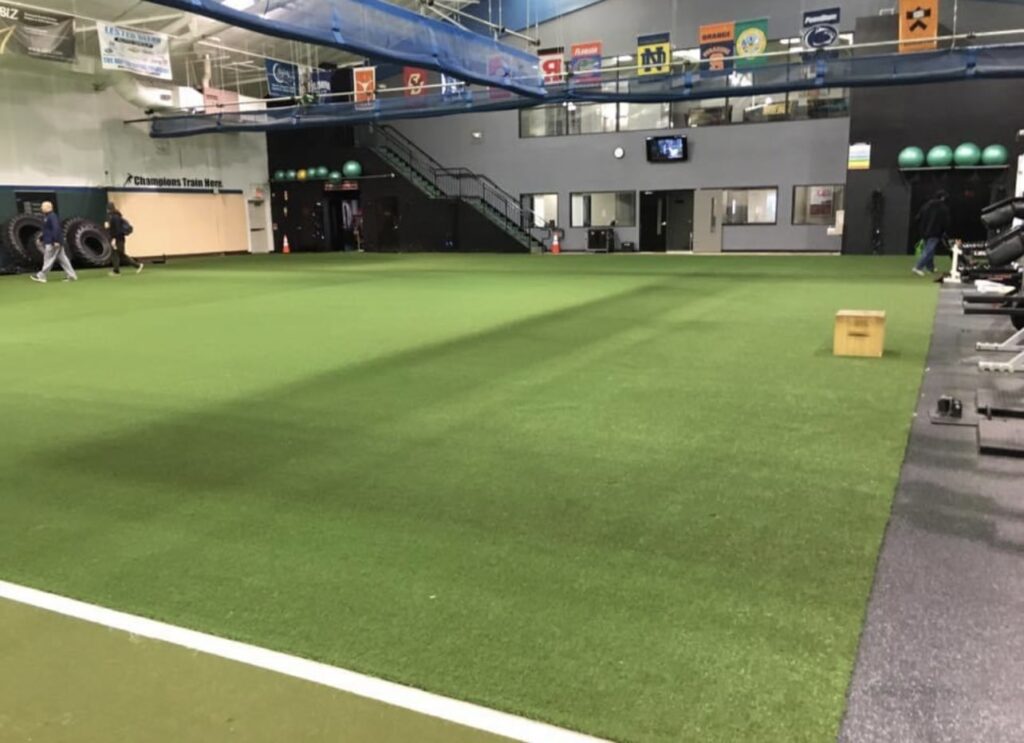 Our team works with recreational facilities, schools, and other properties to install turf for athletic use. Whether we are installing an indoor turf section at a local gym or installing a soccer field for a high school, there is a lot of benefit turf can provide for recreation and sports. Many of the professional sports leagues in America have been slowly implementing turf as it is easy to maintain and provides a more standard athletic performance. Whether you are looking for indoor turf for a gym, or outdoor turf for a soccer field, we would be more than happy to help get you the turf you need.
Get A Free Quote on Turf Installation in Boston
Give us a call today at 978-360-1828 for a free quote on turf installation in Fitchburg or any of the surrounding towns. Whether you want a putting green, waterless grass, or athletic turf, we would be happy to provide our years of experience designing unique and beloved turf fields. Our team would be happy to discuss different materials, timelines, and answer any of your other questions about installing turf at your property. Give us a call or use our estimate form to get in contact with our team today!