Westchester County NY is an affluent and dynamic area of New York, offering beautiful architecture and a bustling nightlife. With the crammed conditions of the city, many residents are seeking the beauty of the natural outdoors. That being said, Northeast Synthetic Turf brings putting greens to those living in the city. Our mission is bring the outdoors indoors with our waterless grass and synthetic turf.
Golfing enthusiasts love the easy access to walk over across their lawn and begin to practice their shorthand. Westchester County is a gorgeous area that offers many amenities which is why we love to expand upon this with our indoor putting greens. Rather than traveling to a golf course filled with unsafe greens, ridges and pockets, we use the most reliable putting greens. At Northeast Synthetic Turf, our greens require no top-dressing and are warrantied for a full 10 years!
If you are seeking a reliable athletic turf, we are the team for you. Our Westchester, NY athletic turf installation professionals offer the following turf capabilities:
Football fields
Soccer fields
College athletic turf practice fields
Indoor training facilities
Backyard Putting Green Installation Services in Westchester County, NY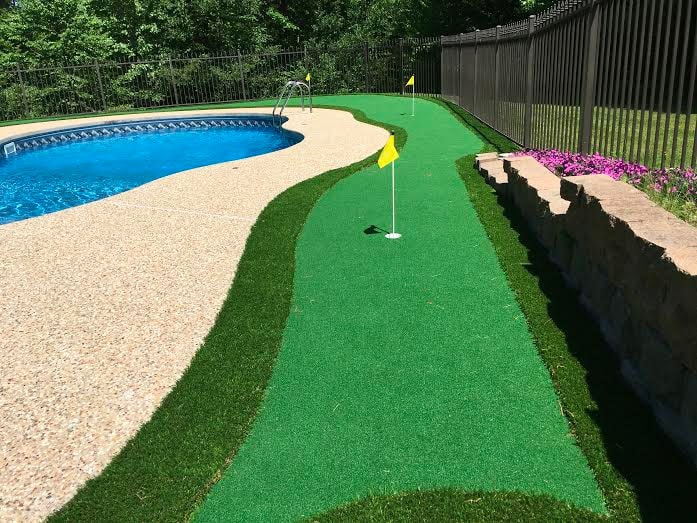 The Northeast Synthetic expert team is proud to be widely known for out top-of-the-line, innovative and aesthetically please home putting green designs and installations in Westchester, NY and the surrounding NY, MA, and NH areas.
Whether you are pro-golfer looking to master the ultimate drive down the green or your a beginner that is just looking to perfect your putt putt game, there is nothing like walking out to your backyard to do so! Not only is installing a putting green fantastic for your golf game but it is a perfect opportunity to have some backyard fun with your friends and family in the spring and summer, or winter if your looking to brave the cold!
If you are looking to  install your own putting green, Northeast Synthetic would be thrilled at the opportunity to speak with you about the infinite possibilities of our beautiful turf installation. No matter the size or dimensions of your yard, our industry expert team designs custom putting greens for all spaces and all sizes.
For more information on how you can have an expert grade putting green in your very own backyard, give us a call directly today!
Waterless Grass & Synthetic Turf Installation in Westchester County, NY
Our team here at Northeast Synthetic  is proud to install custom designed beautiful turf yards for residences and businesses throughout the stunning Westchester, NY area and beyond. Our waterless grass and synthetic turf is a top-of-the-line patented blend of multi-fiber synthetic materials that are expertly designed to look exactly like real grass, without the maintenance and upkeep of the real thing. With this grass we are able to provide detailed landscaping and get into those hard to reach places.
Do you want the look and feel of grass without the maintenance and upkeep of the real thing? Please feel free to contact us today! We will be thrilled to discuss design, installation, and materials with you!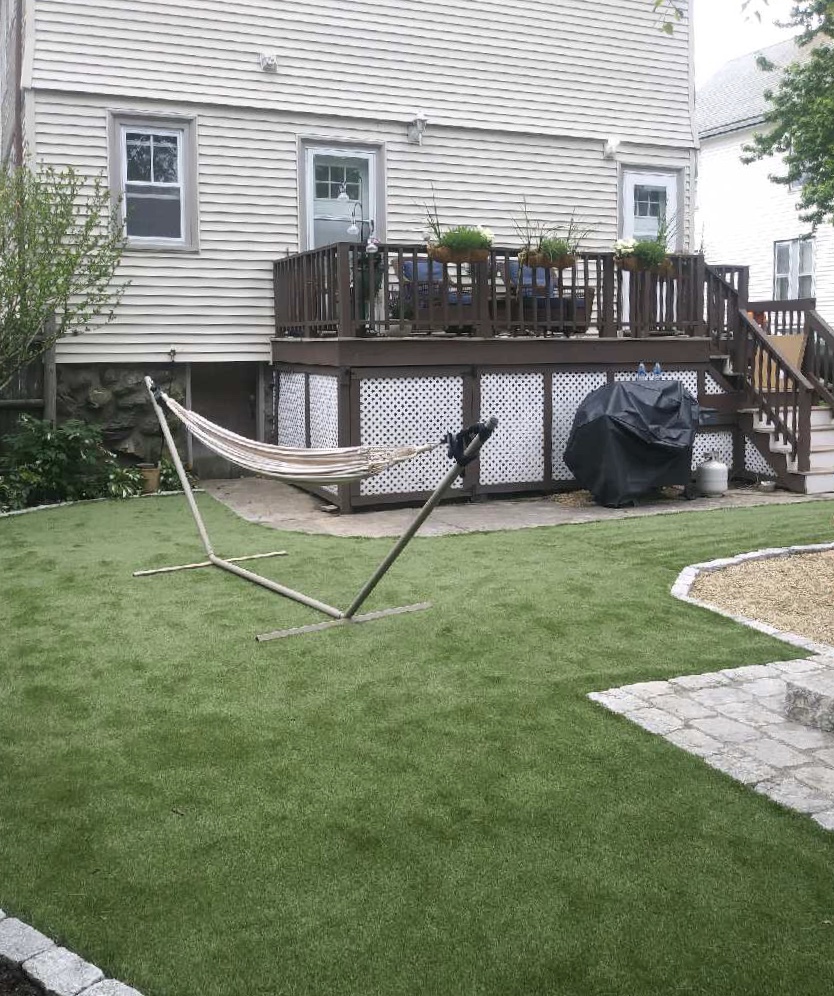 Athletic Turf Installation For Gyms & Sports Stadiums in Westchester, NY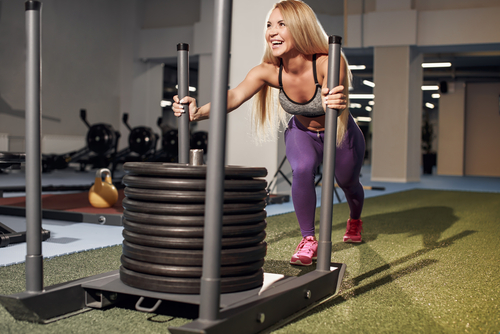 Here at Northeast Synthetic our team has worked with numerous gyms, colleges and high schools to install the highest quality of indoor turf imaginable. 
Indoor turf is has become increasingly popular in recent years because of its  several advantages compared to traditional grass installation. A typical real grass soccer field can get overfilled with rain water and muddy extremely quickly, however, a turf soccer field will not get muddy or overfilled with water. Another advantage is safety. 
If you own an indoor property in Westchester, NY and are interested in expert quality turf installation, please give contact us today! We would be thrilled to discuss the indoor space and materials with you.
Contact Us Today For A Free Quote on Turf Installation!
If you are located in Westchester, NY or surrounding New England areas and are interested in our expert turf installation services, please contact us today by calling us directly as 978-360-1828. 
Our team will be thrilled to give you a free quote on our top-of-the-line turf installation. Whether you are looking for a small putting green addition to your yard or are in search of a team to complete a complex synthetic turf installation, your options are endless and we would be happy to discuss materials, pricing, design features and more. We look forward to hearing from you soon!