We've been building beautiful back yard putting greens for over 15 years!
Northeast Synthetic Turf uses the highest quality materials and craftsmanship for all of our backyard putting greens. We take great pride in our workmanship and products.
Every golfer knows that the best way to lower your handicap is to improve your short game. Our specially designed putting turf is made to replicate the Bent Grass greens you are used to at your country club.
The ball rolls true in every direction and you won't get any of those unnatural grain breaks you may have seen in the competition's putting turf.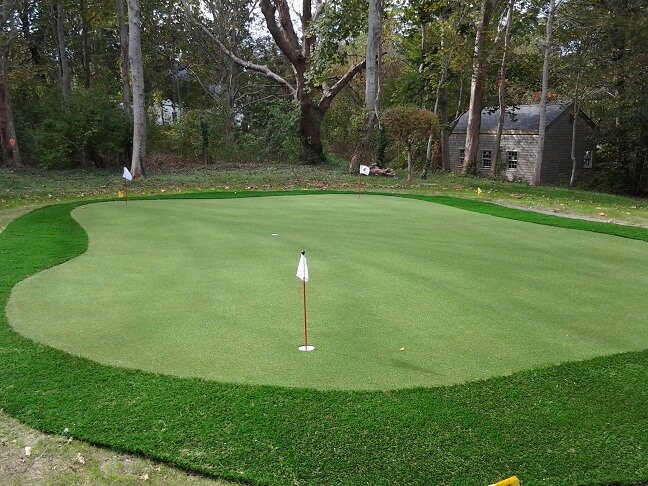 It doesn't stop with just putting, this turf, called Mirage TourPutt Ultimate accepts chip and pitch shots just like the real thing as well. You'll see the ball actually "check up" and release very much like the greens you play every weekend.
The real beauty of this turf is the lack of maintenance, our putting turf requires NO TOP-DRESSING! Most synthetic putting greens are sand filled and require dressing each year, creating a residual income stream for the installer. Sand filled greens require annual dressing which usually costs between $300 and $400 per year just to maintain.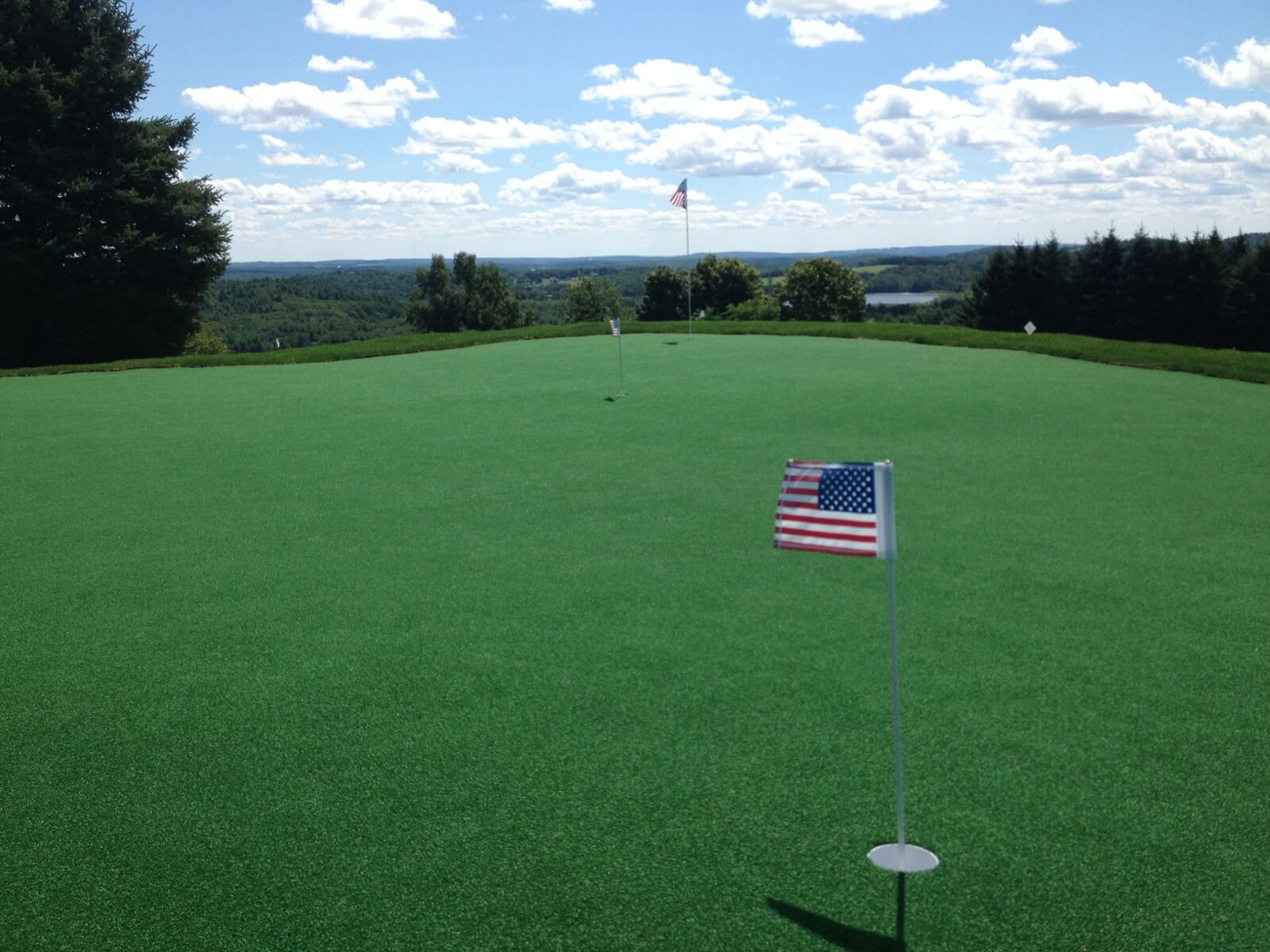 Mirage TourPutt requires no sand dressing or maintenance and is warrantied for a full ten years against wear and tear. You'll be able to enjoy your green season after season with nothing more than an occasional blowing or even vacuuming.
If you don't have room in your back yard, we can install a green on a patio or poolside. There's nothing like a gorgeous, maintenance free golf practice facility right outside your backdoor!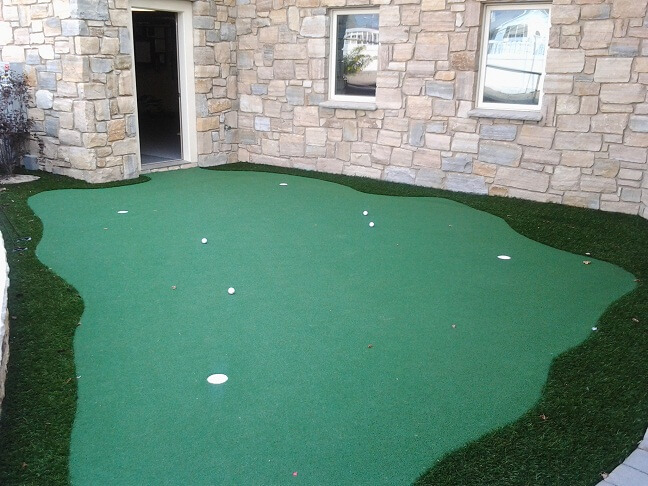 Our capabilities don't end with just putting greens either. We can add in real sand bunkers and chipping areas as well.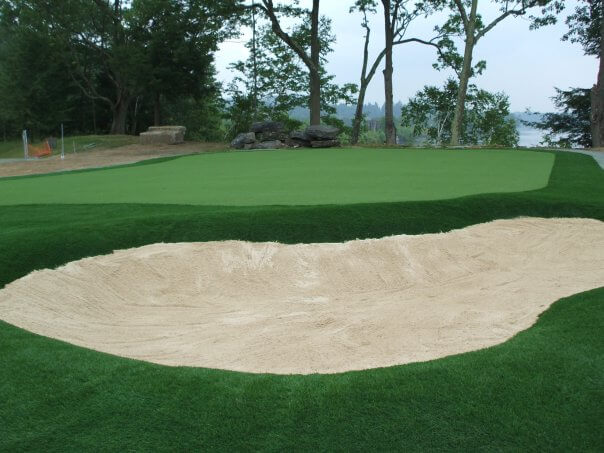 We can give you the most beautiful yard in your neighborhood and even make you better at golf. Unfortunately, there isn't much we can do about your jealous friends! View our gallery below of our most recent work!
Give us a call, let's see what we can do for you!