Learn About Pet Friendly Synthetic Turf For Outdoor Pets.
Pets and pet owners alike love our synthetic turf for dogs. Turf is great for both residential homeowners, apartment complexes, commercial dog kennels, and dog parks. Dogs love our turf because it is pet-friendly, and pet owners love our turf because it is easier to clean and maintain compared to a traditional lawn.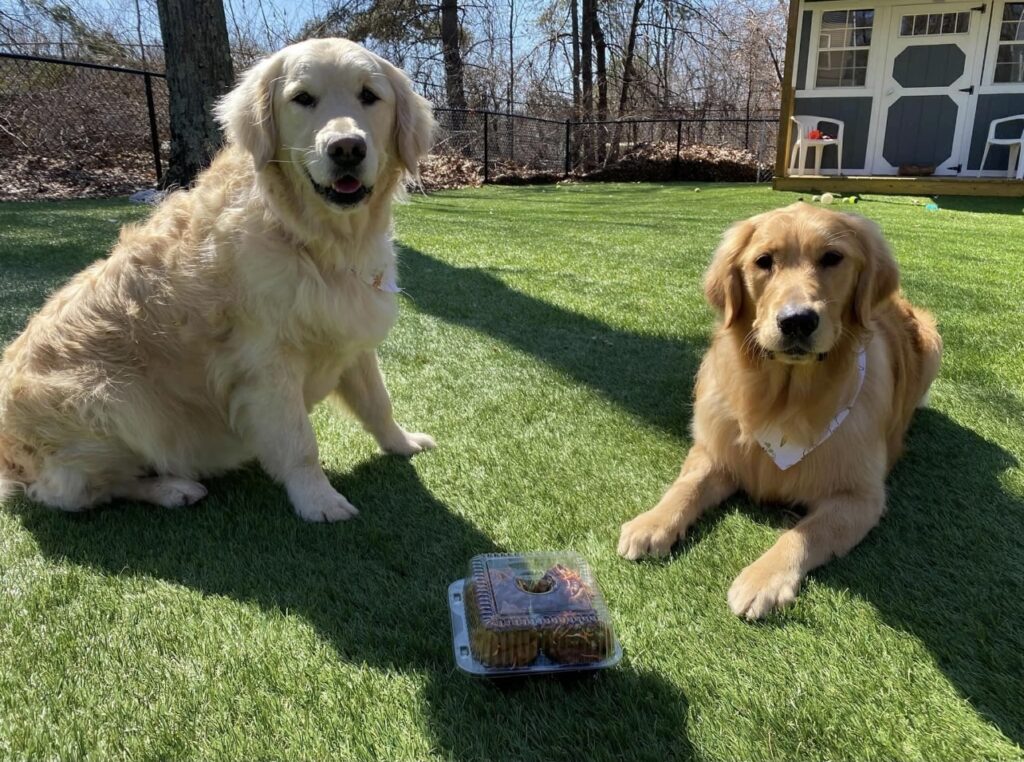 What Makes K9 Turf, So Great For Dogs?
K9 Turf is one of the most popular turf choices for pet owners and properties looking to provide an indoor/outdoor space for dogs to play. This turf material is made for dogs, it is highly durable, drainable, and most importantly, it is safe for your pets.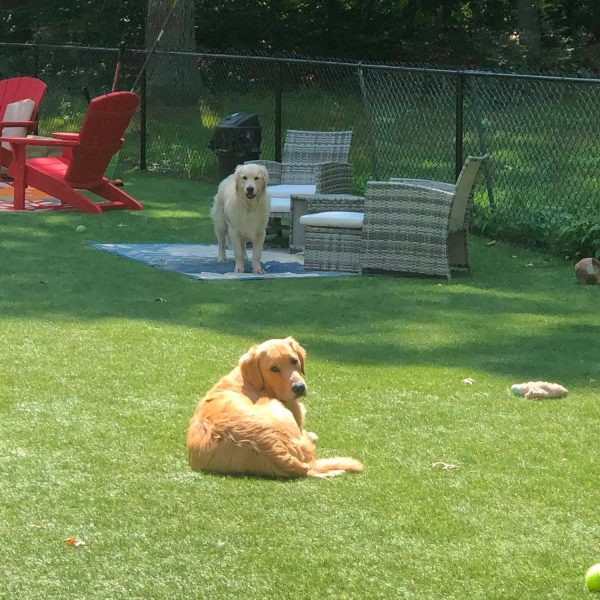 Benefits of K9 Turf For Pet Owners
There are a variety of benefits to artificial turf. For your dogs, artificial turf means a field with no risk of fleas, ticks, or other pests that bite. Your dog can enjoy a day of fun playing outside without having to worry about bugs getting into their fur. For pet owners, turf provides many benefits. Turf is not easily dug up, there is no dirt (which means no muddy paws), and your dog is unlikely to eat the turf the way they might eat grass. Consuming grass can make your dog sick and lead to a stomach ache for your pet. K9 turf is designed for pets and is highly durable. 
Of course, the first thing everyone asks when hearing about K9 turf is how do you handle the "messes". K9 turf is as easy to clean as your typical yard, if not a little easier. K9 Turf is drainable, which means urine can be sprayed with a hose to push it towards the drainage. For more "solid" messes you handle them the way you already have in the past. Using a doggy bag you can pick up the feces to be thrown out later. Your hose can be used to wash away any leftovers on the turf. Additionally, a cleaning solution can be used to better clean the spot. 
Frequently Asked Questions About Pet Friendly K9 Turf
Contact NE Synthetic Turf Today!
If you are interested in getting artificial K9 turf for your pets or for a dog park, please contact us. For commercial facilities we can install indoor or outdoor turf that is perfect for kennels and doggy daycares. Additionally we can install turf for your home or apartment complex to help provide a dog friendly area for pets.