Located in a quaint section of Worcester County Massachusetts, is the beautiful town of Holden, MA. Holden provides its residents with a mix of urban and residential feel, with a  town center than was in fact donated by John Hancock, former governor of Massachusetts. Close to Wachusett Reservoir and Wachusett Mountain, the entire Holden area offers an abundance of natural beauty for its residents. Located not far from Holden is the Northeast's premier putting green and synthetic turf installation company, North East Synthetic Turf. 
Northeast Synthetic Turf has is and has been a leading turf provider in Holden, MA, the surrounding area as well as the entirety of New England for over 25 years. Our team is compiled of top-of-the-line industry experts that work throughout the northeast providing high-quality turf installations that homeowners and businesses can enjoy for decades! If you are interested in creating a backyard oasis, call us today to get a free estimate. We would be thrilled to discuss your yard, what your looking for and how we can make it beautiful. 
Backyard Putting Green Installation Services in Holden, MA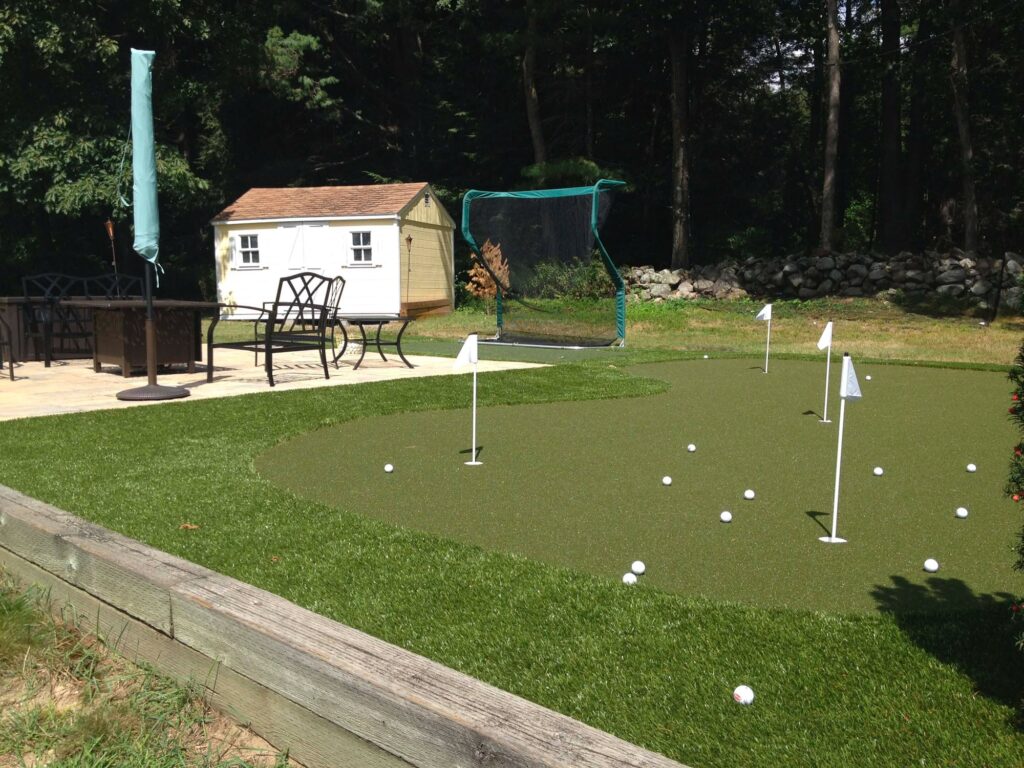 Here at Northeast Synthetic Turf, backyard putting green installation services are our bread and butter specialty. We truly enjoy being able to give our clients in Holden a place where they can destress and enjoy a quick game or a fun family game night! You may be wondering, I'm not a professional golfer, why should I get one? What we say to that is that putting greens are great for everyone! No matter if you are an amateur looking to get started, or your a seasoned vet on the course looking to perfect your put put, a putting green is a great idea!  
If you are interested in installing your very own backyard putting green oasis give us a call today or click here to learn more about custom putting greens in Holden, MA
Waterless Grass & Synthetic Turf Installation in Holden, MA
Whether you own a home or a business, installing a custom turf/ artificial grass lawn is a great way to cut down on unnecessary maintenance. As with artificial grass, you will always have stunning, green grass no matter what time of year with little to no maintenance required! Northeast Synthetic Turf is proud to be one of the top providers of all waterless, maintenance-free turf in Holden, as our team of experts believe that turf is a stunning addition to any property. Worried about you pet? Artificial grass is even better for your pet, as there is nothing better than our specialized waterless grass that is fit for your pets needs. With our products and installation we are sure you, your pets, and family will absolutely love the look, feel, and maintenance. If you are looking to install waterless grass or synthetic turf to your property in Holden, MA give us a call today! We would be thrilled to discuss materials, timelines and cost!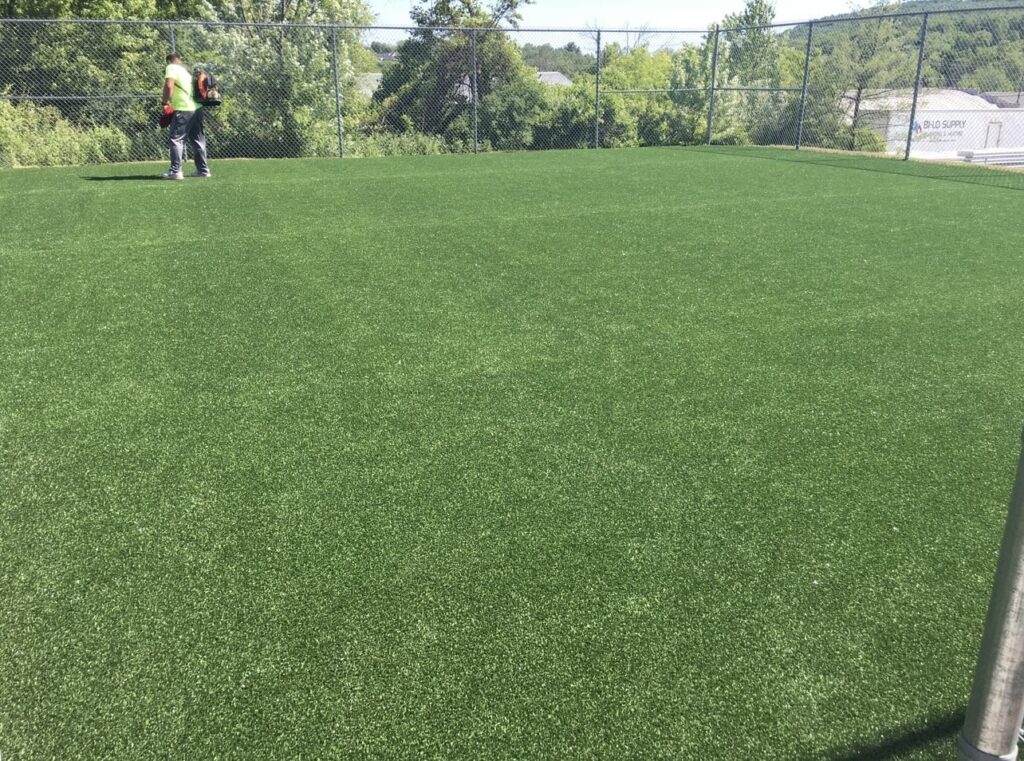 Athletic Turf Installation For Gyms & Sports Stadiums in Cape Cod, MA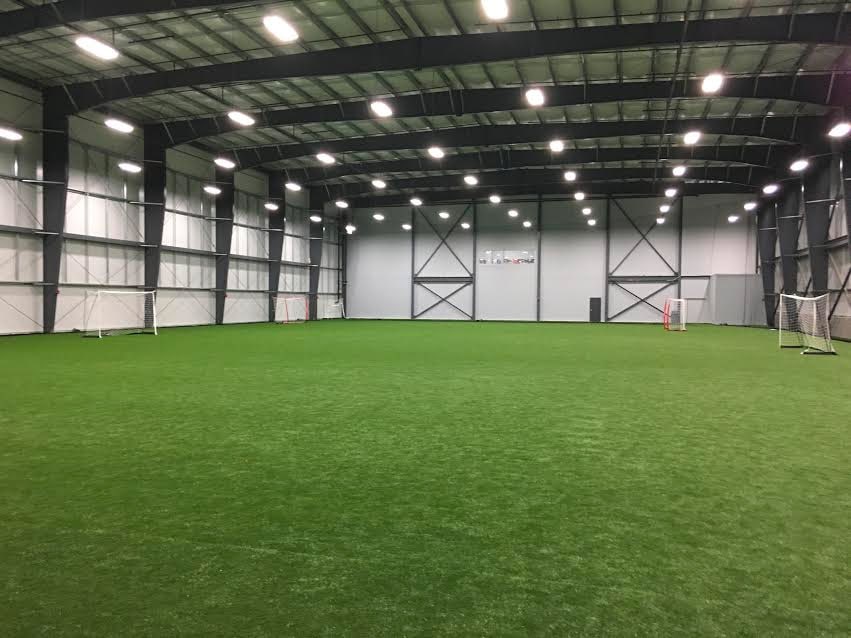 Not only do we tackle outdoors, but we go indoors too! The turf installation team at Northeast Synthetic Turf is not only equipped to handle outdoor athletic fields, but indoor ones as well. Our products and team are well trained and equipped to handle a variety of athletic turf installation services for properties all over Holden, MA. We are always proud to install athletic turf for gyms, soccer fields, athletic training centers or any indoor/outdoor area! No matter what your needs are, our team can set up baseball diamonds, soccer pitches, and athletic fields of all shapes and sizes, perfectly tailoring them to you! If you have a property that is in need of an athletic turf field, give us a call today!
Contact Us Today For A Free Quote on Turf Installation in Holden, MA!
If you are located in Holden, MA or the surrounding area including MA, NH, NY, etc. and are interested in one of our turf installation services or are interested in learning more about how turf can improve your residential or commercial property, we would love to answer your questions. Here at Northeast Synthetic we offer completely risk-free estimates through our online contact form. Simply fill out the below form, and a member of our team will get back to you with a quote as soon as possible! We look forward to speaking with you and building your dream backyard today!