Throughout New Hampshire there are a few great places to go golfing. But if you want to golf whenever you want or improve your short game, there is no better option than your very own 
custom putting greens
. Northeast Synthetic Turf has been installing and designing putting greens and other turf installations for over 25 years. Our turf requires no maintenance and is a great way to get a better-looking yard that requires less year-round work.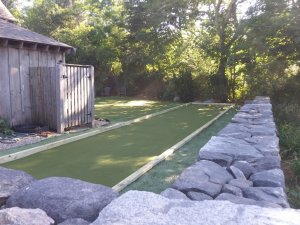 Athletic Turf Installation
Athletic Turf Installation
We provide a variety of 
athletic turf installations
 throughout New Hampshire. We do both indoor and outdoor turf installation. A lot of gyms will actually get synthetic turf for mobility training and for sled exercises. Additionally, rec leagues will use turf to simulate outdoor fields inside their facilities. With cold weather in New Hampshire, indoor athletic facilities frequently use turf so people can enjoy their favorite sports year-round. Of course, we also install turf outdoors for soccer fields, baseball diamonds, etc. And we also install athletic turf for individual homeowners.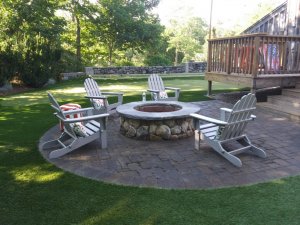 Turf Installation
Waterless Grass For Pets In Nashua
If you are not looking for an athletic turf installation, you may be interested in regular waterless grass. All of our turf installations include 
pet-friendly
 options. Turf not only looks good but it provides a lot of benefits. No mowing, no pesticides, no weeding. With synthetic turf, you can avoid puddling and patches of dead grass that make your front or back yard unsightly. We would be happy to go over your options for turf design and installation services.
Custom Backyard Putting Greens in Nashua
For over 25 years we have been New England's number one choice for custom putting greens. If you are a golfer, whether you are a pro or a novice, you will love what you get out of your backyard 
putting green
. A simply putting green can get you hours of practice year-round and is a great addition to your home. Friends and family will love playing golf in your backyard during summer BBQs.
Get A Free Quote on Artificial Turf
If you live or own property in the Nashua area, we would be happy to provide you with a free turf quote for your home, gym, or other business. Whether you are looking for a simple installation to replace your existing yard, or you want athletic turf that mimics the same conditions used in professional stadiums across the county, we would be happy to discuss all of our options. 
Contact us
 or 
give us a call today
.