Northeast Synthetic Turf has been providing turf to Massachusetts residents and businesses for over 25 years. As the capital of Massachusetts, Boston is home to thousands of businesses and hundreds of thousands of citizens. Whether you manage a gym, a university, or you own a home in Greater Boston, we would be happy to provide you a free estimate on a brand new turf installation.
From putting greens to simple turf installations. If you have any questions about turf installation or turf design services, please give us a call or request a free quote.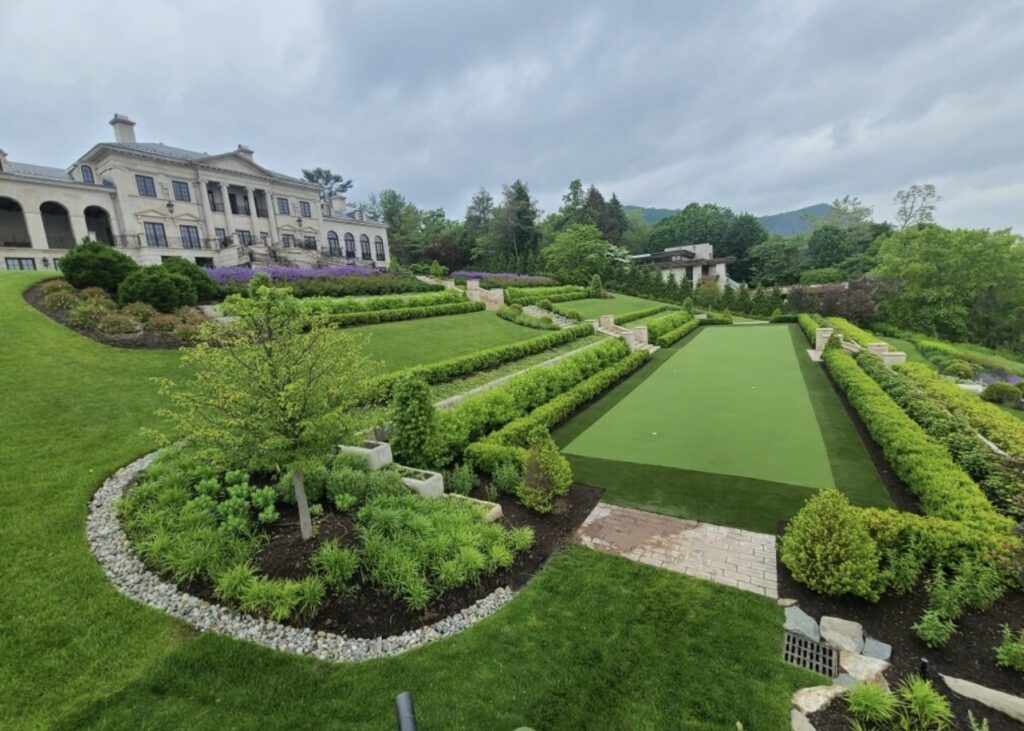 Backyard Putting Green Installation in Boston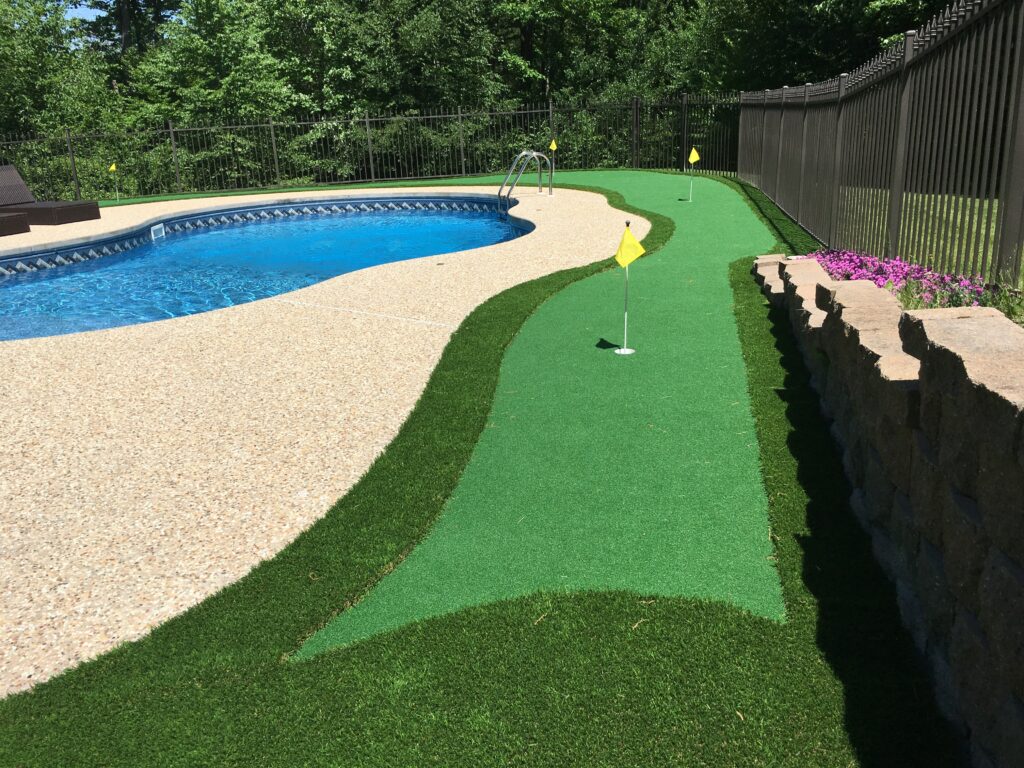 Northeast Synthetic Turf is proud to be providing Boston, MA residents with professional putting green installations. For golf enthusiasts, having a backyard putting green is essential. There's no greater feeling than walking outside to your own backyard golf course. Work on your short game, impress your friends and have another fun activity you can enjoy on summer days in your backyard. We have installed a variety of beautiful and unique putting greens throughout the Greater Boston area. Visit our gallery to see some of our work.
Get A Custom Putting Green Installation Quote For Greater Boston
Waterless Grass & Synthetic Turf Installation in Boston
If you are looking for waterless grass for your backyard we can assist you. We've been working in Boston for years and have provided countless synthetic turf installations. Waterless grass requires much less maintenance than a traditional yard, and many homeowners and businesses have installed turf outside their property because of its great look. Waterless grass is also perfect for animals because it reduces issues with puddling, mud, and ticks. It is important to make sure you get the right turf if you have outdoor animals. We only use safe nontoxic products to ensure your loved pets are safe. Best of all, a turf installation from Northeast Synthetic Turf can withstand wear and tear for years. At Northeast Synthetic Turf, we use the best products available.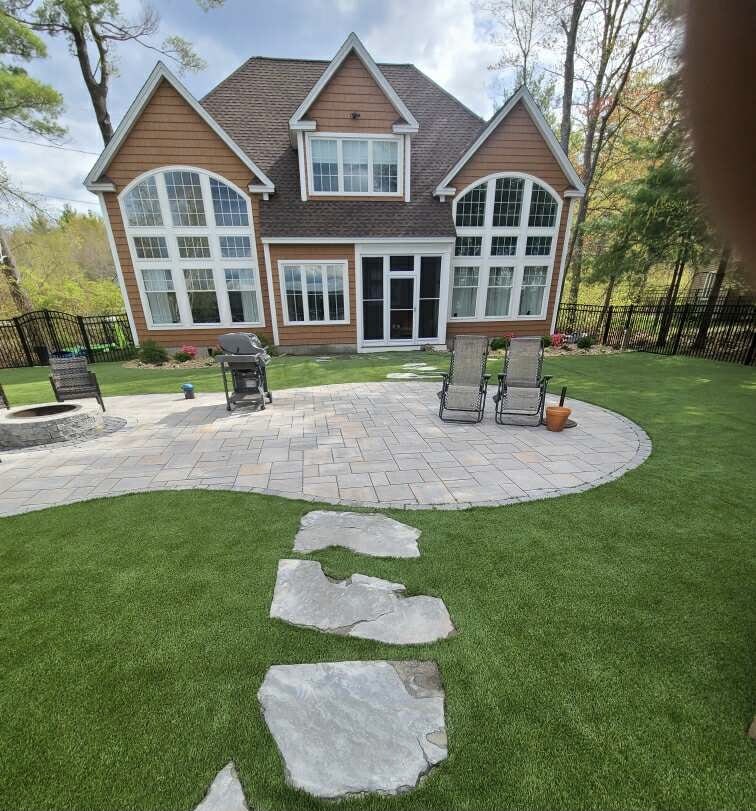 Athletic Turf Installation For Gyms & Sports Stadiums in Boston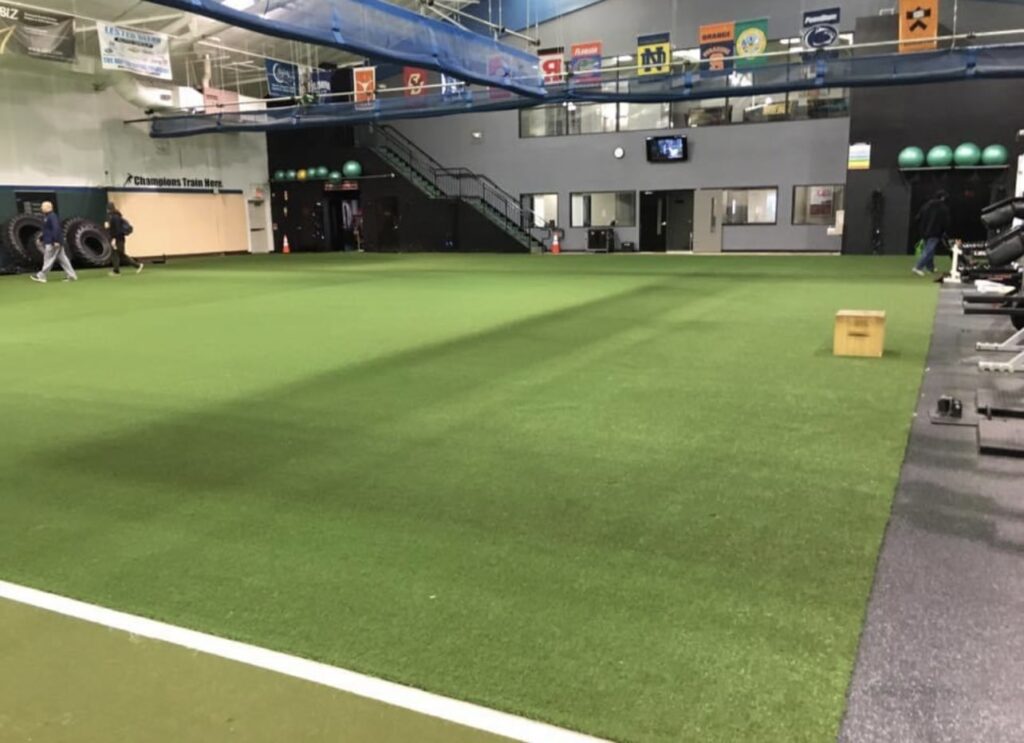 Northeast Synthetic Turf works with colleges, universities, local recreational fields, and private gyms throughout the greater Boston area to install turf. Although the Boston Common will probably never require a turf installation, there are many fields in Boston that have switched to turf because of the lower maintenance costs and because of the athletic advantages to a turf field. Many college gyms also utilize turf for indoor training for soccer and football teams. And of course, private gyms make great use of turf for sledding exercises and mobility training. To get a quote on athletic turf, please give us a call.
Get A Free Quote on Turf Installation in Boston
Give us a call today at 978-360-1828 for a free quote on turf installation in Boston. Whether you want a putting green, waterless grass, or athletic turf, we would be happy to provide our years of experience designing unique and beloved turf fields.