The team over at Northeast Synthetic Turf travels throughout Westchester County to provide turf installation services for businesses, homes, and recreation areas. This includes installing 
putting greens
 for homes in the White Plains area. We provide all sorts of turf installations. From simple back and front yards to bocce courts, whatever you are imagining we would love to help.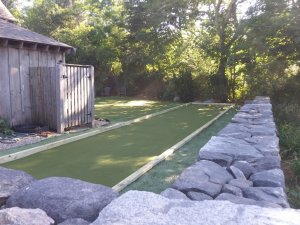 Backyard Turf Installation
Gym Turf Installation
Aside from installing turf for homes and residential properties, we install turf for gyms and
athletic facilities
as well. Whether it for an outdoor space like a rec field or for a gym's mobility section, turf is a great installation for athletes of all skill levels. We install all types of regulation fields and use the same turf products that professional stadiums use. Additionally, gyms will often get a small patch of turf in their facility for sledding and boot camp classes. Turf is great for doing yoga and stretching as well as low impact high-intensity interval training exercises like Tabata.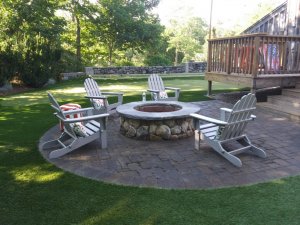 Turf Installation
Turf Yards For Pets In White Plains
Pet owners love our turf almost as much as their pets do. Turf is easier to maintain than a yard and you don't have to worry about muddy paws or your pup getting tick and fleas. Best of all a turf yard stays the same year-round so you don't need to worry about your furry friend digging holes or damaging your yard. All of our
turf is pet-friendly
and perfect for your outdoor pets.
Custom Backyard Putting Greens in White Plains, NY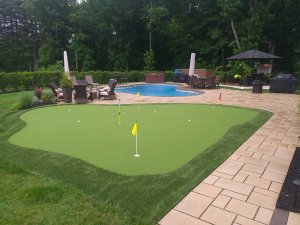 Although there are great golf courses and country clubs from Rye to Danbury, there is no shame in wanting a little slice of a
course in your own backyard
. And with 25+ years of experience, we know you will love our design. In fact, before we moved into New York and expanded our inventory of turf products, our company started as New England Custom Putting Greens, so we have even more experience with these projects. We promise you will love working on your short game year-round.
Get A Free Quote on Artificial Turf
If you live in or around White Plains and are interested in your very own putting green or turf installation for your home or business, we would love to provide you a quote. Simply fill out our
contact form
for more information and a free quote on your turf.