For more than 25 years now, the team at North East Synthetic Turf has been designing and installing beautiful turf installations. For homes in the Saugus area, we can help with simple yards, beautiful designs that accent your landscaping, and of course our custom putting greens. 
If you are an avid golfer, you will love a backyard putting green for your home. Whether you relax with a few putts after work or you invite over your family and have a putt off, you will love your putting green. Check out our gallery of products and contact us now for a free quote.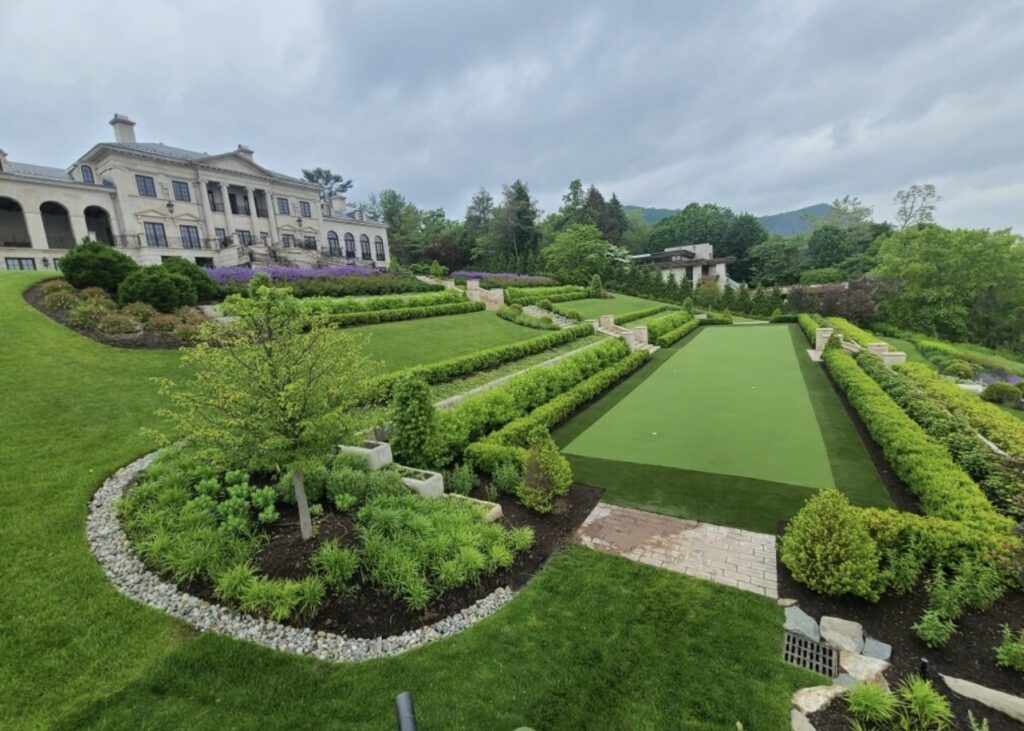 Backyard Putting Green Installation in Saugus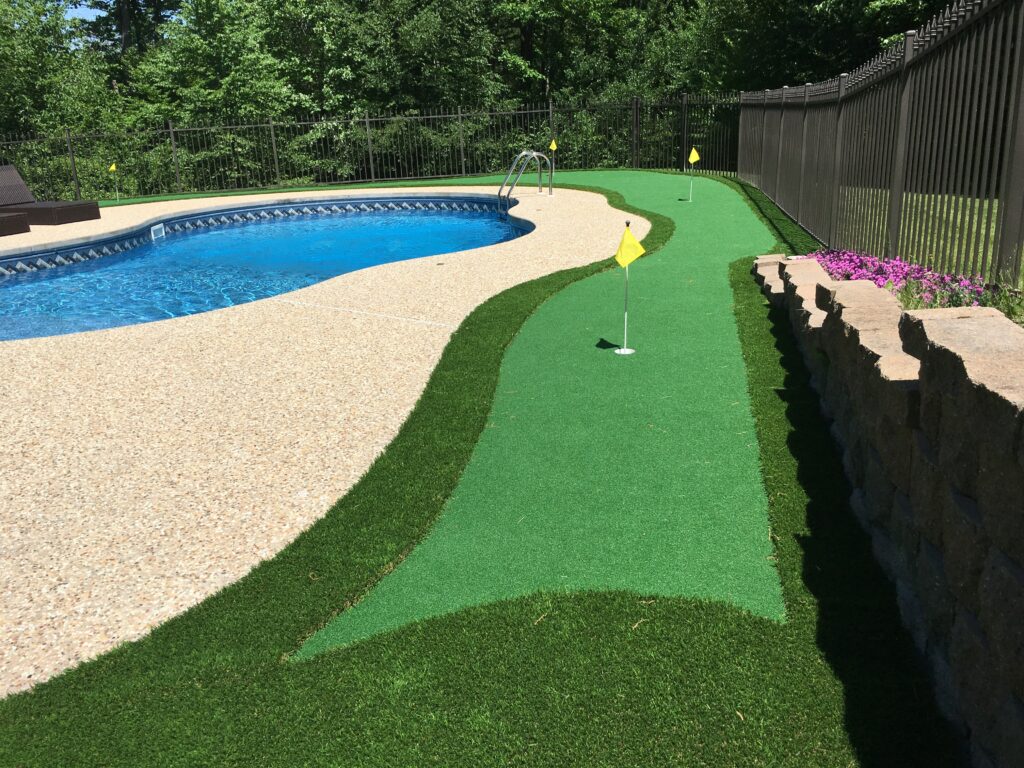 For years now we have been designing and installing amazing putting greens for clients throughout Massachusetts. Whether you are pro or a novice, you will love being able to practice your putt from your own backyard. We can design putting greens that accent and work around your other landscaping features including pools, patios, and other features. We have installed many beautiful putting greens throughout the Greater Boston area including in Saugus. If you are interested in getting a new putting green for your home, give us a call. 
Get A Custom Putting Green Installation Quote For Greater Boston
Waterless Grass & Synthetic Turf Installation in Saugus
If you aren't looking for a putting green, you might still want to install waterless grass for your backyard. Turf is great for any home as it requires so little maintenance. Not only can you skip mowing and weeding, but you can also save on watering your yard. Plus, waterless grass is also perfect for animals. Pet-friendly turf provides a yard that doesn't lead to fleas, ticks, or muddy paws. Plus cleaning up turf after your pets do their business is incredibly easy. If you have questions about turf design or installation, please contact us. We frequently design around patios, walkways, and other landscaping features.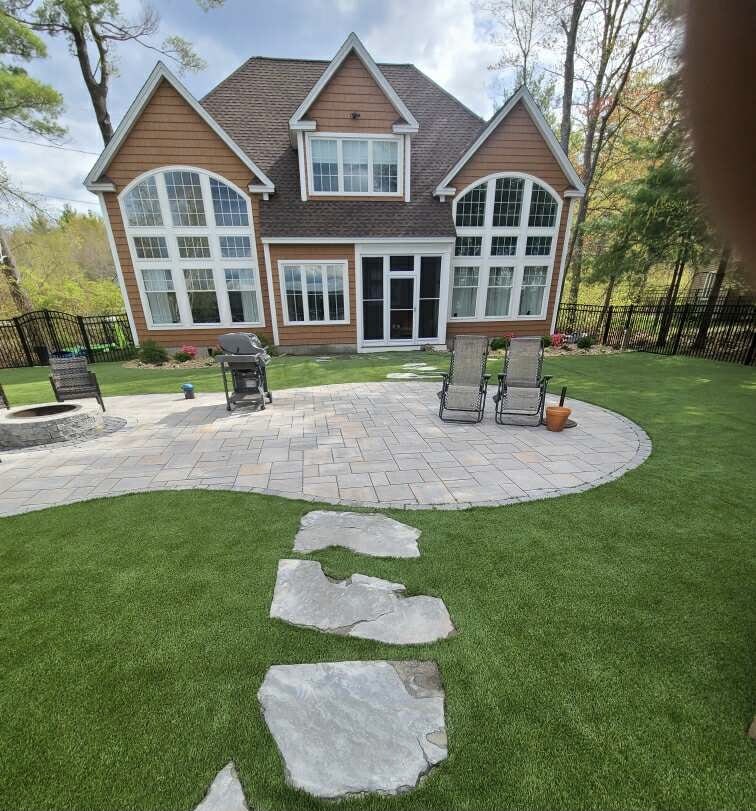 Athletic Turf Installation For Gyms & Sports Stadiums in Saugus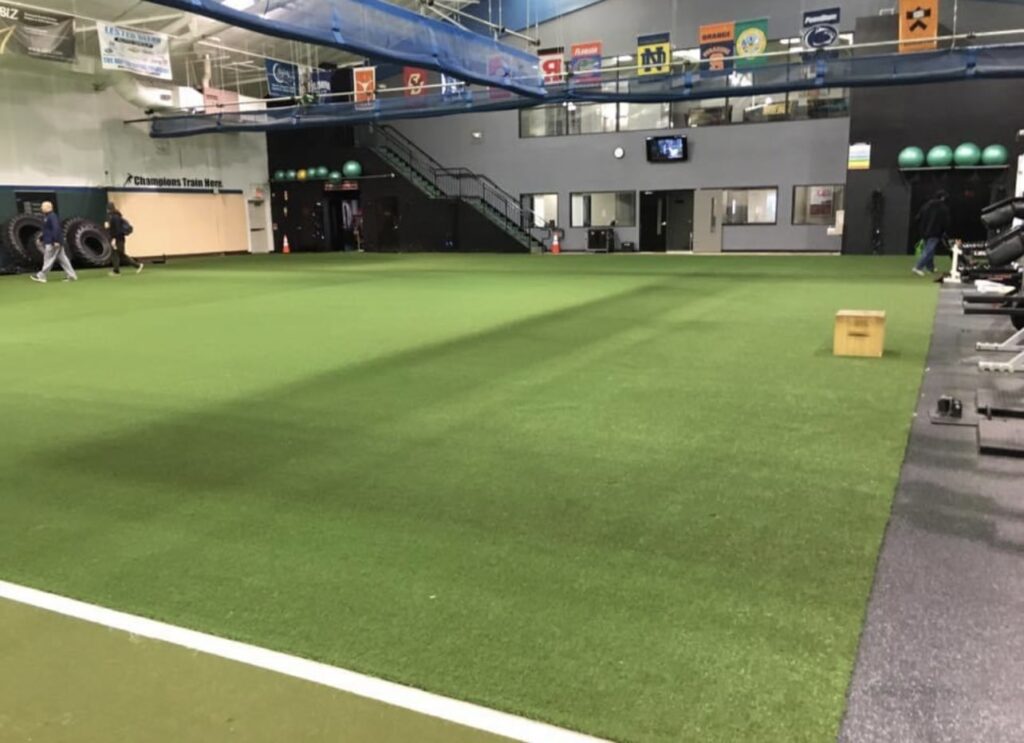 Turf is frequently used both inside and outside for gyms and recreational fields. A turf field is perfect for athletes because it provides a consistent playing surface. A traditional field with grass can have random hills and bumps, it can get muddy, and it is hard to maintain. But a turf yard is perfect for year-round games. Gyms also have been investing in turf spaces for a variety of workout opportunities for their members. Turf is great for agility and strength training and for hosting classes. 
Get A Free Quote on Turf Installation in Saugus
Give us a call today at 978-360-1828 for a free quote on turf installation in Saugus. Whether you want a putting green, waterless grass, or athletic turf, we would be happy to provide our years of experience designing unique and beloved turf fields.