Northeast Synthetic Turf's athletic turf is long lasting and high quality and performs better than real turf.
Investing in synthetic turf for your athletic field can be a difficult choice and we understand that. This is where experience comes in, if you choose the wrong installer, you can be left with a huge and very expensive mess.
High schools, colleges, town fields, city athletic fields and indoor athletic complexes are making the move to synthetic turf more and more as the price comes down and the performance qualities move up.
Our commercial field turf capabilities:
Football fields
Soccer Fields
Baseball Infields and Outfields
Town Multi-Use fields
College athletic practice fields
Synthetic grass and putting greens for hotels and resorts
Indoor soccer facilities
Indoor training facilities
Indoor and outdoor golf practice facilities
Recently the only accredited Nike S.P.A.R.Q. facility in the Northeast contacted us to install their artificial turf for their indoor facility.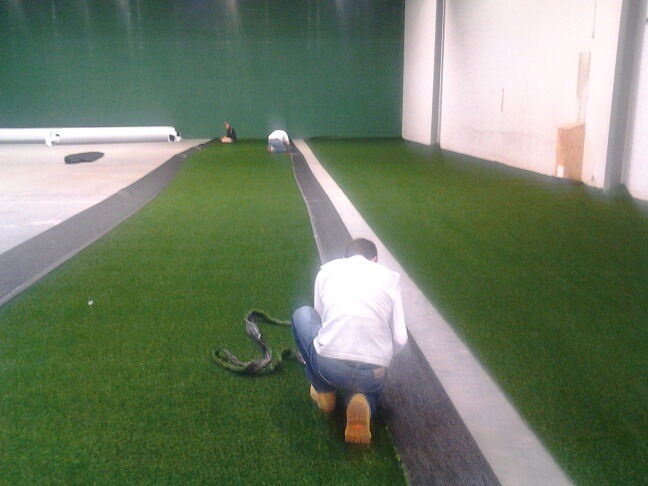 We were proud to get this very large  job done on time and on budget!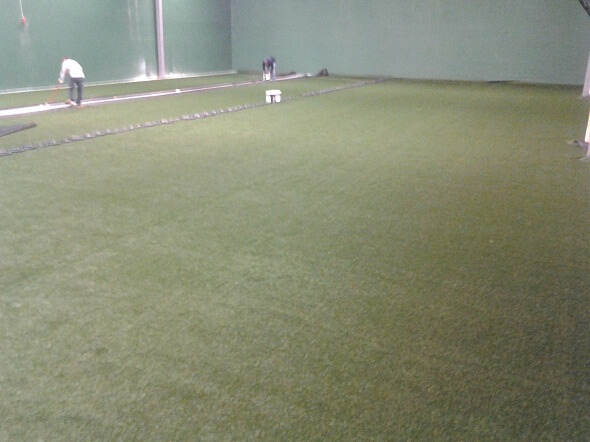 Commercial Indoor Golf Practice Facilities
If you own or are considering building an indoor golf practice facility in New York, New Jersey, Connecticut or Pennsylvania we can help you get the job done. For large commercial jobs we will travel just about anywhere on the East Coast.
This indoor practice facility required a tee line installation and a large putting and chipping area.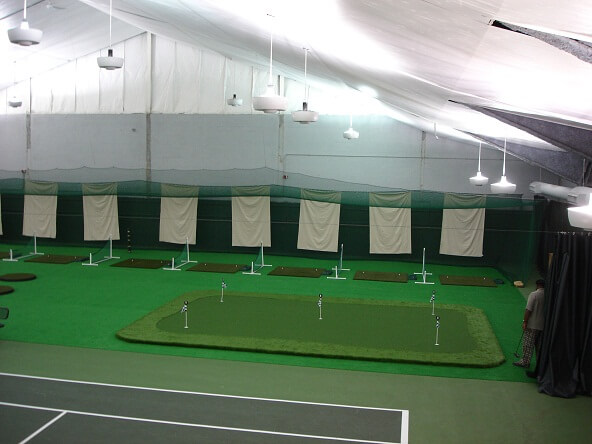 Putting Greens as a Resort Amenity
The Reefs Resort in Bermuda was looking for an experienced company to install a realistic putting green on the roof of their hotel and they called us.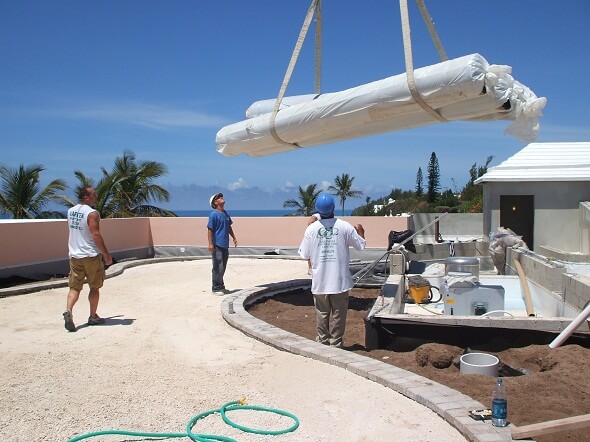 It came out pretty nice!