Northeast Synthetic Turf has been installing putting greens and other turf projects for well over 25 years now. We provide turf installations in Connecticut, Massachusetts, and New York. Formerly New England Custom Putting Greens, we have expanded both where we work and what services we provide. If you are looking for a beautiful putting green, artificial yard, or athletic turf installation for your home or business, give us a call to request a quote.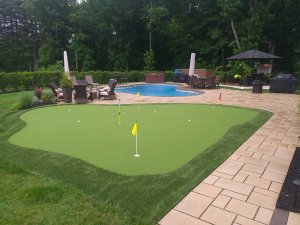 Backyard Turf Installation
Gym Turf Installation in Yonkers
Many professional athletic fields have installed turf in recent decades. Our team uses the same turf products as the professional athletic facilities. So whether you are looking to make a recreational field, improve your indoor or outdoor gym, or are looking to install an athletic turf for any reason we would be happy to help. Many apartment buildings and local gyms have installed athletic turf to help their tenants and members get more out of their membership. Learn more about
athletic turf and request a quote here
.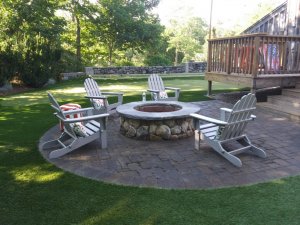 Turf Installation
Turf Yards For Pets In Yonkers
Pet owners love our turf installations. Dogs love turf because it means no fleas, no ticks, and no upset stomach from chewing on grass. Dog owners love our turf because it is easy to maintain and you don't have to worry about your furry friend bringing in mud and dirt after playing outside. A common question we hear is whether or not turf is safe for pets, in fact all of our turf products are designed to be safe for families and pets. Get a quote today by
clicking here
.
Custom Backyard Putting Greens in Yonkers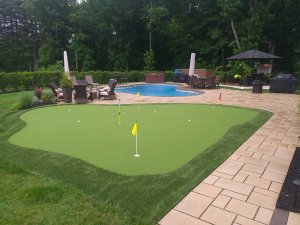 White plains and Westchester in general have many great golf courses to check out. But there is nothing like having your very own private putting green. You can spend hours working on your short game or invite your friends over for a competitive game. We install putting greens of all shapes and sizes and have been providing putting green installation services for well over 25 years. Learn more by
clicking here
.
Get A Free Quote on Artificial Turf
If you live in or around Yonkers or own property in the area and are interested in your very own putting green or turf installation for your home or business, we would love to provide you a quote. Simply fill out our 
contact form
 for more information and a free quote on your turf.